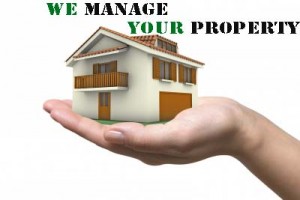 We help you increase your income, free time, and financial wellbeing by increasing your income and reducing your liabilities and expenses. Clients can count on consistent monthly rental income because of our advanced tenant screening processes. In addition to reviewing credit reports, criminal background checks, verifying rental history and reviewing income documents, our staff is trained to evaluate tenant's applicant's overall financial health. Additionally, we have developed relationships over the years with maintenance specialists, who can address maintenance issues quickly and cost effectively.
In our recent survey of property owners and manager we found:
• Eight out of ten lose money because tenants are not paying on time or taking care of the property
• Fifty-one percent lose money due to poor tenant selection
• Thirty-three percent use their personal savings to pay for rental property management and maintenance
• Eighty five percent lack awareness of current landlord/tenant laws and disclosures
• Nine out of ten spend more than 60% of their free time managing their properties
• Seventy percent don't know where to find low-cost quality maintenance professionals
Most landlords have an unrealistic expectation of what it takes to be an effective property manager and soon discover that they are unprepared to take on that role.
The cost of not taking action today may result in:
• Depletion of retirement due to and personal savings
• Poor return on investments resulting from and in a lower cash flow
• Unnecessary exposure to common liabilities
• Loss of time, energy and income when tenants do not pay their rent or pay late and having to evict bad tenants
Our clients often recapture at least 20% more with our company by:
• Helping you correct defaulting or late paying tenants
• Addressing maintenance issues now–saving you time, energy and up to 30% on typical repairs
• Decreasing vacancies
• Lowering expenses on insurance, mortgage, and maintenance, by 30% (ask us how)
• Checking compliance with state laws and helping you obtain proper liability protection services needed to help shield you from adverse effects of lawsuits
Benefits:
• Consistent cash flow
• Less time, energy and money wasted on property management
• Minimize expenses due to tenant turnover and property maintenance
Denver Real Estate Services, Inc. has helped some of their clients succeed by:
• Helping one of our clients recover three months of unpaid rent from a defaulting tenant within one month of hiring our company. The tenant has been paying on time for the last year and a half.
• Another client had a tenant that was almost abusive to the landlord and was paying $100 less than what was originally agreed. Within two months of hiring our company, we found this client a new tenant who is now paying $400 more a month than the previous tenant and has been paying the full amount for over two years.
• An investor client came to our company exhausted from managing her own six properties. Within one month of hiring our company, we helped her evict a troublesome nonpaying tenant and two years later all six properties are still occupied and client is now enjoying a 40% increase in net income.
Take Action Today! Call us at 720-373-5211 or email us at info@denverpropertyresource.com.
Guarantee
After working with us, our clients know they are getting the most income possible from their rental properties. We seek to remove the burden of property management and eliminate common rental property pitfalls so our clients can focus on their personal lives and financial wellbeing. Our clients enjoy: 1) Our Great Tenant Guarantee–For properties we manage, if the tenant we recommend defaults on rent, we'll find you another tenant without charging additional leasing fees, 2) Split late fees 50/50 with property owners , 3) Free property liability consultation and 4) Preventative maintenance analysis resulting in lower maintenance costs and preventative maintenance analysis
We do this by…
o Training leasing staff on analyzing an applicant's financial habits and uncovering any potential financial hardships that may disturb their ability to pay.
o We conduct random property inspections to help our clients stay ahead of any maintenance issues ensure that there are no additional or unscreened or unknown occupants.
o Our clients enjoy lower expenses with our flat rate management fees, low-cost services from quality maintenance vendors, ability to ensure that tenant's take financial responsibility for maintenance issues they've caused, proactive maintenance recommendations, sustainable tenants, competitive insurance resources and more.
o If a tenant defaults, we protect our clients by taking immediate action.
We are experts in the greater Denver real estate and property management community and take pride in being the last property management firm or real estate agent you will ever have to hire.
Areas We Currently Serve
We are currently managing more than thirty single-family properties within the C-470 circle; we are also contracted for leasing services by numerous repeat clients and help an average of 50+ home buyers and sellers per year. We have recently added staff to enhance our capability in serving new property management clients who have begun the process of contracting for our services during the last month. We have built a loyal client base – Our clients stay with us because we help them get on track and stay on track.
Frequently Asked Questions
How to I get a bad tenant out? If the tenant is not paying rent, then the tenant will need to be served the proper three day demand notice immediately. Should the tenant breach any other terms of the lease, a demand to correct conditions in violation should also be served. Our experience may also help turn a disgruntled tenant around and remove the emotional burden from our client.
How will you help make sure the tenant isn't destroying the property? We find that people who are financially responsible also take pride in the way they keep their home. Our field services department conducts random property checks and also report any adverse conditions upon completing maintenance work orders.
How long does it take you to find a tenant? Our strategies usually yield multiple applications within the first two weeks, or less.
How do you screen tenants? We review credit reports, conduct criminal background checks, verify rental history, review income and our unique background in finance takes screening a step further to analyze an applicant's overall financial health and money management habits.
What makes your company unique? Specialized tenant screening, flat monthly management fees, splitting late fees with our clients, default resolution, personalized services; we go the extra mile to help our clients reduce expenses, reduce liability and increase net profits.